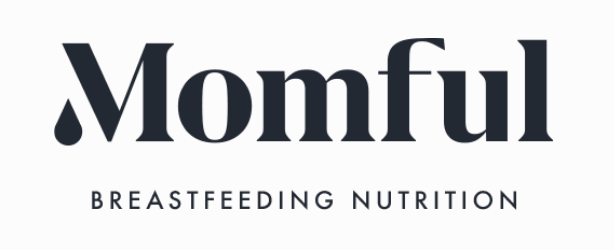 Momful, the new ecommerce brand helping postpartum moms reach their breastfeeding goals, is here to support new moms through Covid-19
At Momful, they know that right now is an uneasy time for new moms. Breastfeeding during a global pandemic adds to the mental and physical challenges of what is already a difficult season of life. Now more than ever, postpartum moms are concerned about maintaining their own and their baby's good health. Momful understands these concerns, and are here to help by offering streamlined breastfeeding nutrition in the form of daily vitamins and supplements, an informative online blog, and tips on how to transform your breastfeeding routine. With Momful, you can be certain that you are doing everything possible to keep your little one, and you, happy and healthy!
Boost mom and baby's immune systems with Momful's Daily Regimen package
It's more crucial now than ever to get the proper nutritional support to recover from childbirth, produce breastmilk, and maintain stamina for the daily marathon of motherhood. Immune-boosting vitamins— specifically A, C, and D— are particularly important to consume during the pandemic, as they help us ward off illness and keep our moods cheery. Momful's postnatal multivitamin, included in their The Daily Regimen subscription package, has 133%, 67%, and 350%, respectively, of your daily value in each serving.
In addition to their immune boosting lineup, The Daily Regimen includes a daily lactation vitamin made up of traditional botanicals and herbs (such as Fenugreek, Milk Thistle and Shatavari), as well high quality Omego 3 fish oil. These vitamins and supplements work to support a healthy milk supply, maintain mom's cognitive health, and support baby's' nervous system and brain health.
Momful's Daily Regimen, which is conveniently organized into daily packets, simplifies breastfeeding nutrition so that you can get back to what matters most during this time: enjoying the moments that bond you and your new baby together. 
 

The Daily Regimen, which contains 30 daily packets, is a carefully curated regimen of vitamins and supplements that help support new moms' breastmilk production and overall health. It is delivered directly to your door without contact, so you can stay safe at home with your little one. Still unsure? Click here to read customer reviews. 
 
The Daily Regimen is $79.00 for a one-time purchase, or you can save 10% and receive free shipping with a monthly subscription. Contactless delivery is available in both the US and Canada. 
A breastfeeding tip from Momful— to get you through self-isolation and beyond!
Whitney Poma, Momful's founder, knows first-hand that a heightened desire to breastfeed can fuel the frustration that a mother feels when she's met with the common obstacles that make breastfeeding a challenge. Covid-19 only adds to that list, heightening feelings of isolation and anxiety that are already common for breastfeeding moms. In times like this, it is important to find effective and practical ways of coping. 
Whitney suggests incorporating meditation into your breastfeeding routine as a way to find calm amidst the chaos. Using this designated time everyday to practice mantras and breathing exercises, or even make use of convenient meditation apps, can help significantly reduce stress surrounding breastfeeding and the state of the world. Plus, you'll be even more present during this intimate time with your little one, deepening your bond. After all, the first step in taking care of your baby is taking care of yourself! 
One great resource for meditation is Ten Percent Happier— an app that offers guided and practical teachings that you can complete anywhere. Their expert teachers will walk you through the basics, one breath at a time. They even have a free Coronavirus Sanity Guide! Other great options for meditation include Headspace and Insight Timer. 
Read more about how Momful is helping new moms navigate Covid-19 on their blog.
About: Whitney Poma is the owner and founder of Momful, the ecommerce brand helping moms reach their breastfeeding goals. She boasts a diverse professional background, including launch and start-up marketing for Uber, product development for Abercrombie & Fitch, and healthcare marketing for pharmaceutical giant Eli Lilly & Co. 
Whitney created Momful after struggling with breastfeeding her daughter, and discovering that most women find breastfeeding to be much more challenging than they had anticipated. Despite experiencing undue feelings of guilt, failure, and frustration, Whitney worked hard to find the right products and nutritional support she needed to continue providing breastmilk to her daughter. Now, Whitney is passionate about ensuring that women never experience the same difficulty with breastfeeding that she did. 
Through Momful, Whitney brings breastfeeding moms a simple way to to reach their breastfeeding goals. Offering a carefully curated monthly regimen of vitamins and supplements conveniently delivered to your door, Momful provides the nutritional support necessary to optimize new moms' breastmilk production, all while maintaining their own strength and stamina. With Momful, you can be certain that you are doing everything possible to keep your little one, and you, happy and healthy!
Sign up to be the first to know about all things Momful by heading over to their website. Unsure about signing up for a subscription? Momful has made it easy to cancel your subscription any time— or, give them a try by purchasing a single month. 
As it's Momful's mission to help every breastfeeding mom meet her goals— including those lacking the resources to help them sustain breastfeeding as long as they'd like— Momful will donate to breastfeeding moms who need it most on behalf of every Momful purchase made. Head over to momful.co to learn more. 
For interview requests with Whitney, high-resolution shots or any related media inquiries please contact: Michelle Calvert, 416.640.5675, 323.348.6412 or email michelle@lucidcommunications.ca